Posted On 2019-10-10
Organisations keep their wages confidential for a variety of reasons— from fear of losing leverage in negotiations, to encouraging wage poaching by rival companies, to even arguments amongst employees. Based on an online survey, it was found that 75% of companies do not share salary ranges for fear of creating salary disputes. Companies are also oftentimes afraid that lower-income employees will demand for higher wages after knowing how much their co-workers make. As a result, some companies may resist being transparent with their pay scales, although as Jimmy Rigg, Managing Director, RGF Executive Search Vietnam, points out, the level of transparency varies from country to country and on the size of company and level of the position.
"In Vietnam we are seeing an increase in overseas companies, which are generally structured differently when it comes to salaries and benefits compared with traditional Vietnamese companies," Mr Rigg explains. "Foreign-owned companies in Vietnam generally pay higher salaries with better annual leave and slightly fewer benefits while localised companies pay lower salaries with more benefits, including a day off for birthdays, a bonus on International Woman's Day, a bonus on Independence Day and a company trip at the end of the year. This influx of foreign companies has started to impact how salaries and benefits are positioned here as it is now a talent-driven market in many industries, which puts skilled talent in the driving seat when it comes to salary negotiations."
Being transparent about pay actually does have its benefits and is not all that negative.
Benefits of pay transparency
Pay transparency gives employees a comprehensive understanding of their salaries, reduces misconceptions and dispels falsehoods within the organisation. Without a proper way to compare oneself, most people tend to believe that they are being underpaid.
Pay transparency also makes the recruitment process more efficient by simplifying and streamlining negotiations. Knowing what your pay will be right from the start breeds trust between the candidate and your organisation, making them more likely to accept your job offer.
It also assists in promoting income equality amongst different social groups regardless of race, gender or cultural background. It is imperative for the productivity of your business that everyone in the team feels valued and respected, and this means not having income inequality. Employees that feel like they are being treated fairly are more likely to have a positive attitude at work and choose to remain working within the organisation.
Here are some tips on how to be more transparent with wages in your organisation.
1. Audits
Carry out an internal audit to see if there are any significant salary discrepancies between different groups of people in comparable positions. If there are any differences, immediate adjustments in salary or promotion policies should be made for those who have been unfairly underpaid or have not been given fair promotion opportunities.
2. Presenting the information
There is no fixed way to be transparent about pay but the main idea is that your employees are able to see where they stand and how they compare to their co-workers in terms of pay. Keep in mind that the way you present the data can make it either easier or harder for your employees to understand.
3. Employee feedback
Allow your staff to participate in the creation of pay and promotion policies. Share your suggested policies with them on a number of platforms and come to a consensus. Listen to and understand their concerns. Provide your staff with a variety of options to provide their input, from anonymous surveys, to townhall meetings, or even one-on-one conversations. The idea is to give everyone a voice to be heard.
4. Show how wages are calculated
Make sure you can accurately detail how pay is determined and calculated. Some factors that contribute to the pay given would include past performances, skills acquired, years within the company and the responsibilities of the position. Quantify the minimum, average and maximum pay range, and describe what it takes to get there.
5. Managers should know how to discuss pay
Managers are the middlemen between the executives and workers on the ground. They are the simplest and most effective way for your employees to get information about their wages. It can be awkward for a manager to talk about wages if they don't know much about the policies. So, ensure that your managers are able to address enquiries and clarify what your company's reward policies are. It is important that these discussions are communicated through a familiar human face and not just through a broadcasted message.
Are you Hiring?
RGF Executive Search can provide you with insights about Asia Job Market and can get you access to its best talents.
Contact Us
In this article: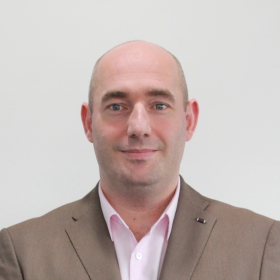 Jimmy Rigg
Managing Director
RGF Executive Search Vietnam