Posted On 2019-11-14
Members of Gen Z—those born from 1995 to 2010— are true digital natives: they have never known a time where there was no Internet. They've grown up knowing the ins and outs of social networks and mobile systems.
Living with this technology all their lives, they are a hypercognitive generation who are innately skilled in:
Collecting and analysing many different sources of information.
Weaving together virtual and offline experiences.
Multitasking between many different mobile platforms.
We have learned from our clients and studies based on our own surveys that Gen Z employees are also open communicators.
"They enjoy engaging in dialogue, are open to different cultures and perspectives, and appreciate transparency of information," confirms Ms Salome Kwok, COO of Bo Le Associates, Head of Administration, Greater China, RGF International Recruitment. "They like to know what is going on around them and want to feel in control."
The Great Recession of 2008 and seeing their older family members struggle in the workforce taught Generation Z that nothing is certain and that hard work doesn't necessarily pay off. However, this has also manifested itself in Gen Z in frugality and a distinct entrepreneurial spirit.
"A surprising finding from our surveys is that unlike early millennials, Gen Z employees prefer job stability and regular employment rather than freelance or part-time work," Ms Kwok adds. "However, they still put work-life balance ahead of a high salary."
The challenge today is to find effective ways to accommodate this emerging talent and a well-thought-out recruitment strategy is definitely a must.
Here are some tips on how to recruit Generation Z:
1. Get the right information about your company in a way that will hold short attention spans
Generation Z possesses excellent online research skills, used to searching online engines and social media for answers way before college. Born after the invention of the smartphone, they thrive on mobile connectivity.
They are savvy at sifting out information they need, so for recruiters, it will be difficult to hide information that may be unfavourable about prospective employers. Conversely, it is also easy for them to discover which companies have a strong company culture in line with their values. Employer branding matters now more than ever as Generation Z will be right on it.
Gen Z are usually highly visual in nature as part of the Netflix world and with a world of information and entertainment at hand, it is a challenge to hold their attention longer than 8 seconds
That means attractive websites full of content and lengthy job descriptions won't work on Gen Z. They simply won't read it. TLDR. Videos, animation and emojis, on the other hand, will go down a treat.
2. Digitise recruitment
Keep up with digitalisation and shape your recruitment process to be more in line with how this generation communicates. People from Gen Z find that applying for jobs online is the easiest and most convenient way to put themselves out there. They also feel uncomfortable with calling hotlines and would much rather apply online.
Having an online application feature on your website is a good way to bridge the gap between you and this incoming generation. Make sure there is also the option for them to email in questions directly rather than phone in.
3. Make your offer personal
When reaching out to a candidate from Gen Z, you need to be able to speak their language. This generation, especially the most in-demand talent, trust organisations that have a customised, personalised way of communicating. Remember that they live a large portion of their social lives online and expect businesses to also be as up-to-date.
Replying with a template email response when a candidate submits their resume just won't do. Instead, text each applicant immediately in the same way you would if you were speaking to them in real life.
4. Offer work-life balance
The majority of Generation Z cannot relate to the concept of corporate loyalty. Having been disillusioned by late-stage capitalism and the 2008 financial crisis, this generation views organisations as a means to achieve their goals. The company itself is not the end-goal but the lifestyle that the position can bring is.
Gen Z employees want progressive-minded work environments and the ability to have a healthy work-life balance. They want to kick off their careers but are not ready to give up their social lives or values to do so.
Advertising time flexibilities and a modern office culture in your recruitment drives can help attract more Gen Z candidates.
5. Offer ways to upskill
This generation knows how valuable skills are and takes learning new skills seriously. Growing up with a plethora of Youtube tutorials, they understand that learning doesn't end with school.
Use your expertise as leverage and offer unique learning opportunities that they can't refuse, such as robust professional development opportunities. Gen Z grew up with YouTube at their fingertips, so have a veracious appetite for on-demand learning.
This type of microlearning can satisfy Gen Z expectations as they tend to like small learning units and short-term learning activities delivered on demand and mobile first in a convenient and accessible manner. Aim for content no more than 2-15 minutes in length.
Of course, it is important to note that Gen Z is not a monolithic entity but a diverse group of individuals who were just born around the same time. It would be naïve to think that they are all one and the same. Different people will have different strengths and weaknesses. However, Gen-Z candidates still share a common defining experience of growing up in the 21st century. So, make use of their innate skills to elevate your company to new heights.
Are you Hiring?
RGF Executive Search can provide you with insights about Asia Job Market and can get you access to its best talents.
Contact Us
In this article: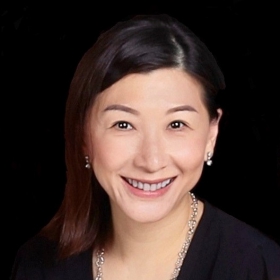 Salome Kwok
COO of Bo Le Associates, Head of Administration, Greater China, RGF International Recruitment