Posted On 2020-04-02
Disruptive technologies, along with globalisation and shifting political paradigms, have re-defined roles and responsibilities within an organisation in impactful ways.
In today's fast-changing, highly competitive and complex business ecosystem, it is essential for every leader in an organisation to contribute directly to the achievement of its goals and objectives. Each one has to think more like a business owner, make well-informed and clear-sighted business decisions, and develop and execute business strategies while measuring their effectiveness through data analysis.
THE CHANGING ROLES OF HR LEADERS IN AN EVER-EVOLVING WORLD
The modern-day HR leader is seen as a strategic partner to the CEO and CFO. The relationships between these three leadership roles are highly critical. Together, they are essentially responsible for providing strategic foresight, articulating the company's vision and priorities to their key audiences and achieving corporate goals.
Thus the profile of a HR leader has shifted from a HR professional who's narrowly focused on the traditional functions of talent management and workforce planning to a well-rounded leader with strong business acumen who can contribute meaningfully in all areas of the business.
Peter Chong, Managing Director of RGF Executive Search Indonesia, verifies this: "Strong performers are always in high demand across most industries and functions, particularly at senior levels. Furthermore, these people are known by peers, internally and externally, making it an elusive but worthwhile endeavour to attract them."
On the vital aspects of wooing such talents, he said: "Passive talents will take mental notes of companies with a strong employer brand, and keep them top-of-mind when seeking brighter job prospects.
"The company's brand identity must be regularly and continually shared among all team members and staff to ensure that all forms of communication from the company remain consistent. In this respect, HR plays a critical role in conveying the value of developing a strong brand message to the various teams, whether they are internally or externally oriented. And it is therefore paramount to have a business savvy HR leader direct business leaders towards the crafting of a consistent company/employer brand identity."
WHAT ARE THE MAKINGS OF A BUSINESS-SAVVY HR LEADER?
Simply put, business acumen is the understanding of how a company makes money, and achieves its goals and objectives.
To be a business-savvy HR leader, you could do well to focus on improving your strategic, analytical and logical thinking skills, and cultivating a wider range of networks and experiences, such as engaging with other senior leaders to gain exposure to skills like financial planning and analysis, and playing an active role in relevant industry bodies to keep abreast of changes and emerging trends.
Business acumen isn't an innate ability, but can be developed through formal leadership and management training, and having greater awareness of the key skills that are crucial elements of the HR leadership role, which include:
Ability to have a global mindset and see the big picture both internally and externally, create larger frameworks and use them for the benefit of the business.

Understanding of board governance, and the interconnections between various components of a business – how they can be integrated or adjusted should the organisation face challenges or obstacles.

Capability to engage in strategic thinking and obtaining essential information, focus on the key objectives, analyse and plan to stay several steps ahead of the competition, identify viable options for solving problems, offer proactive solutions to overcome those problems, and set in motion plans to get things done and achieve positive outcomes.

Knowledgeable in HR data analytics and digital technologies, and able to interpret and leverage data to make forward-looking observations about HR trends and needs to develop talent management plans that support business strategy as well as align with changes in the business environment.

Ability to translate and articulate the company's vision to employees, boost the organisation's brand in the talent market, and offer expertise on compensation, succession, talent, and the people implications of mergers and acquisitions.
THE ROLES A BUSINESS-SAVVY HR LEADER PLAY
The role of a HR leader is becoming increasingly complex and continuously changing due to a wide range of factors, including the advent of new technologies, artificial intelligence, automation, changing profiles of the workforce, new ways of working, and the increased focus on talent.
To be effective, today's HR leaders must possess both functional and business competencies that'll enable them to fulfill their responsibilities in these essential areas:
Translate and execute the company's HR strategy in sync with its business strategy, focusing on mid- to long-term business objectives and their implications for the company's talent needs. As talent is becoming increasingly mobile, it has become even more essential for HR leaders to have a good sense of the external industry landscape and talent markets.

Align with both internal and external stakeholders, including customers, end-consumers, potential employees, best practice companies, community leaders and academia, all of which can be invaluable resources for developing an attractive employment brand and maintaining a world-class talent operation.

Introduce wider diversity into the HR team by recruiting dynamic, business-minded and results-oriented individuals.

Coordinate talent strategy more rapidly with business goals for growth in new markets and businesses by having an intimate knowledge of which talents are needed, and how to attract, develop and retain them.

Perform the role of change agents as they have a better understanding of strategic decision-making and processes of meeting business goals and change initiatives.
RGF Executive Search can provide you with insights about Asia Job Market and can get you access to its best talents.
Contact Us
In this article: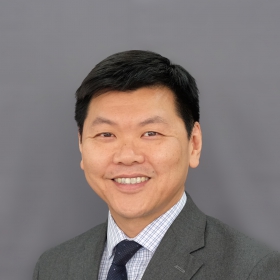 Peter Chong
Managing Director
RGF Executive Search Indonesia