Posted On 2019-10-03
People Analytics has evolved to become an essential part of any company's business strategy. CEOs, CHROs and line managers understand that People Analytics are a vital part of running a high performing company. People Analytics generate data-informed insights specific to a company's human capital. They help senior executives and HR managers come up with more informed business strategies and better policies to maximize the productivity of the organization. People Analytics help measure diversity, skills gaps, hiring and retention rates and additionally provide management with access to the heartbeat of their company through real time employee feedback on how they are feeling and how the company is doing.
"The nature of HR has shifted from rudimentary recruiting and people management to AI based, data-driven decision making," observes Simon Childs, Board Advisor and HR Tech enthusiast at RGF International Recruitment. "Companies now use new innovative technologies such as predictive talent acquisition models to help them better utilize future human capital investments".
With globalization, companies are no longer competing within borders for talent, but with competitors all over the world. The longevity of a business in this increasingly competitive world economy depends on the availability of talent with specific skillsets. People Analytics can help ensure efficient and timely recruitment.
"Selecting the right talent is critical to any company's success and the opportunity cost of a poor hire is often catastrophic," according to Mr. Childs. "Analytics help companies make better and faster decisions in identifying and recruiting suitable candidates, adding science to the art of interviewing, to help ensure the optimum hire. They also crucially help negate any human bias in the interview process".
Applying People Analytics within your company
Data is at the heart of People Analytics and there has been an explosion in HR Tech offerings to help crunch and make sense of this data. "Data is only useful when it is accurately interpreted and wisely used," advises Mr. Childs. "Specialized talent analytics experts to analyze this data are crucial for any major company as it takes a lot of skill and knowledge to interpret and advise in today's environment of increasing competition and ever faster disruption. Decision making based on gut feel alone is neither effective nor sustainable. The presence of data helps leaders make informed decisions around their strategies linked to attracting talent, manpower planning or attrition and turnover."
How you can apply People Analytics to the recruitment process
Knowing the most effective channels to place recruitment ads brings obvious advantages in terms of knowing where to spend your recruitment ad dollars to help maximize returns. People Analytics can shed light on valuable data such as which channels your most successful candidates came from, and they can also be used to look at how effective recruiting companies are against certain metrics like speed, accuracy, retention vs the cost of hire.
Being able to create a profile of the ideal candidate for a role based on past data can also allow companies to better communicate their requirements and identify certain personality and skillsets during the interview process.
How you can use People Analytics to improve retention rates
High employee turnover rates can significantly affect the productivity and profitability of a company. New technologies have emerged to help companies retain their employees by identifying at-risk employees and better engaging them before they make the decision to leave. Predictive models attach 'scores' to each employee based on their likelihood of leaving. With this information, companies can efficiently and effectively divert their resources to improve the work environment, make the position more conducive and increase employee morale.
People Analytics has grown up and is here to stay. At the same time, organizations must have controls in place to ensure that the analytics they use are compliant with increasing governmental privacy requirements and regulations. They need to also make sure that they secure such big data from potential cyber-attacks.
Are you Hiring?
RGF Executive Search can provide you with insights about Asia Job Market and can get you access to its best talents.
Contact Us
In this article: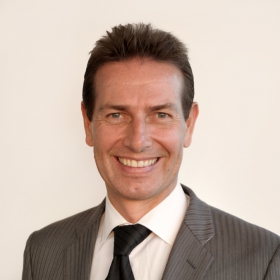 Simon Childs
Board Advisor
RGF International Recruitment